24 hour in London
Last February, Jannik surprised me with a spontaneous 24 hour trip to London as Valentine's day gift. We flew to London Heathrow on a Saturday morning and came back on Sunday afternoon. This trip was planned to be a 'food' trip, as there was (and still are) a lot of food places we want to try out we figured it would be a good time to start crossing places off the list.
We started our trip by heading to China Town. Heading there through Piccadilly Circus we encountered a sweet shop called Kingdom of Sweets which I never realised existed in my previous visits to London!
It happened to be the weekend of the Chinese New Year, so the area was flooded with people. In this area, there is also Bubblewrap Waffle, which made it a sweet way to start the day. This place has become really popular and people start queuing well in advance the opening hours. The shop itself is tiny but the bubblewrap waffles definitely make up for that. They look good (as they say instagramable ?) and taste even better! We were honestly stopped three times by passers-by to ask us where we got them from!
Chinese Gate, Soho 
Our Bubblewrap Waffles, mine was a Valentine's Day special having vanilla ice-cream, strawberries and banana – whilst Jannik's was a classic called 'Oreo Up' 
We then proceeded for a long walk around central London to take in the beautiful sights (and burn the calories! ?). On our way, we stopped at Bubbleology for bubble tea, as I have tried bubble tea before in Edinburgh and it was delicious. Unfortunately, we were disappointed by this as we both didn't like the bubble tea we had.
Fruit bubble tea and chocolatey bubble tea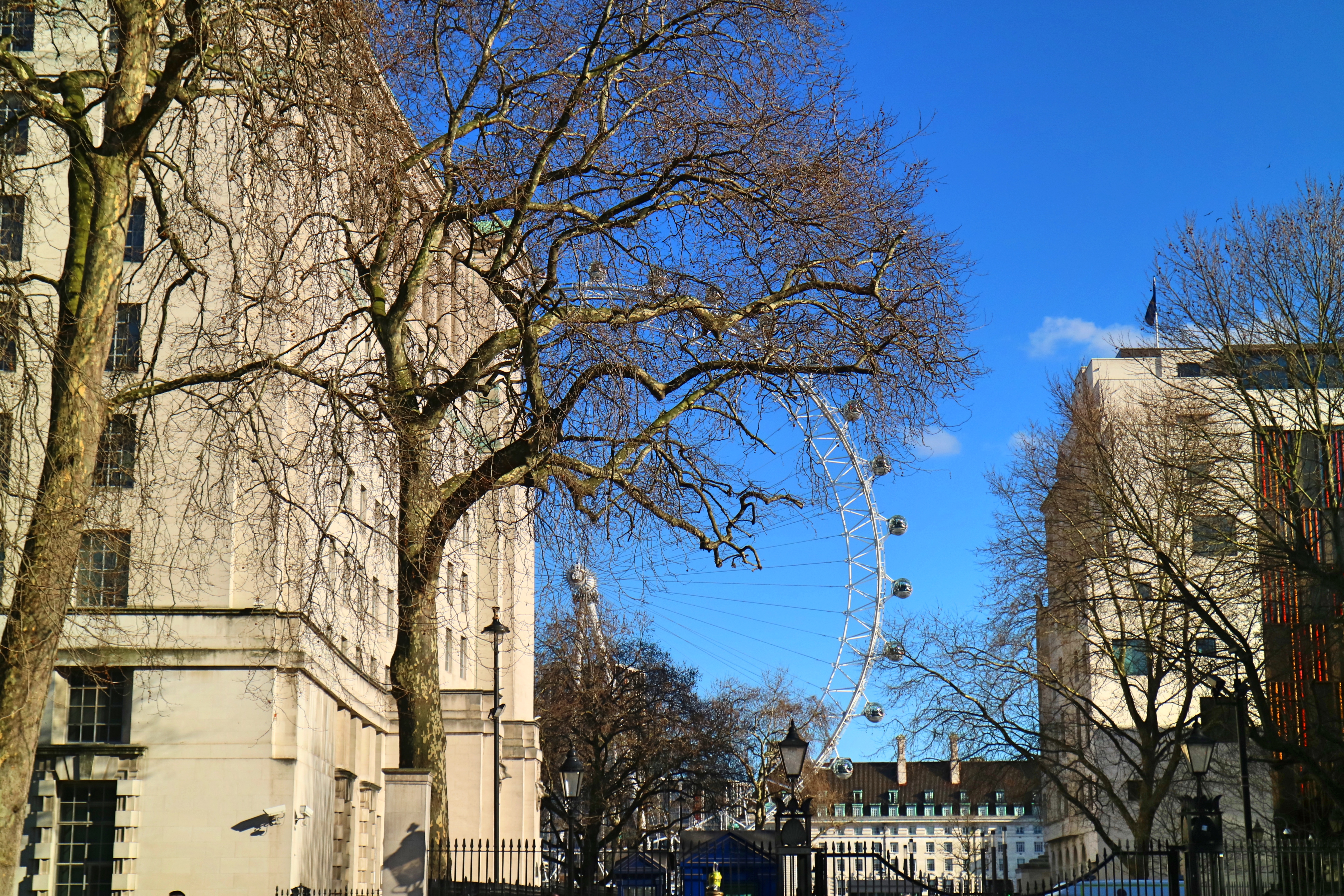 Glimpse of the London Eye from 10 Downing Street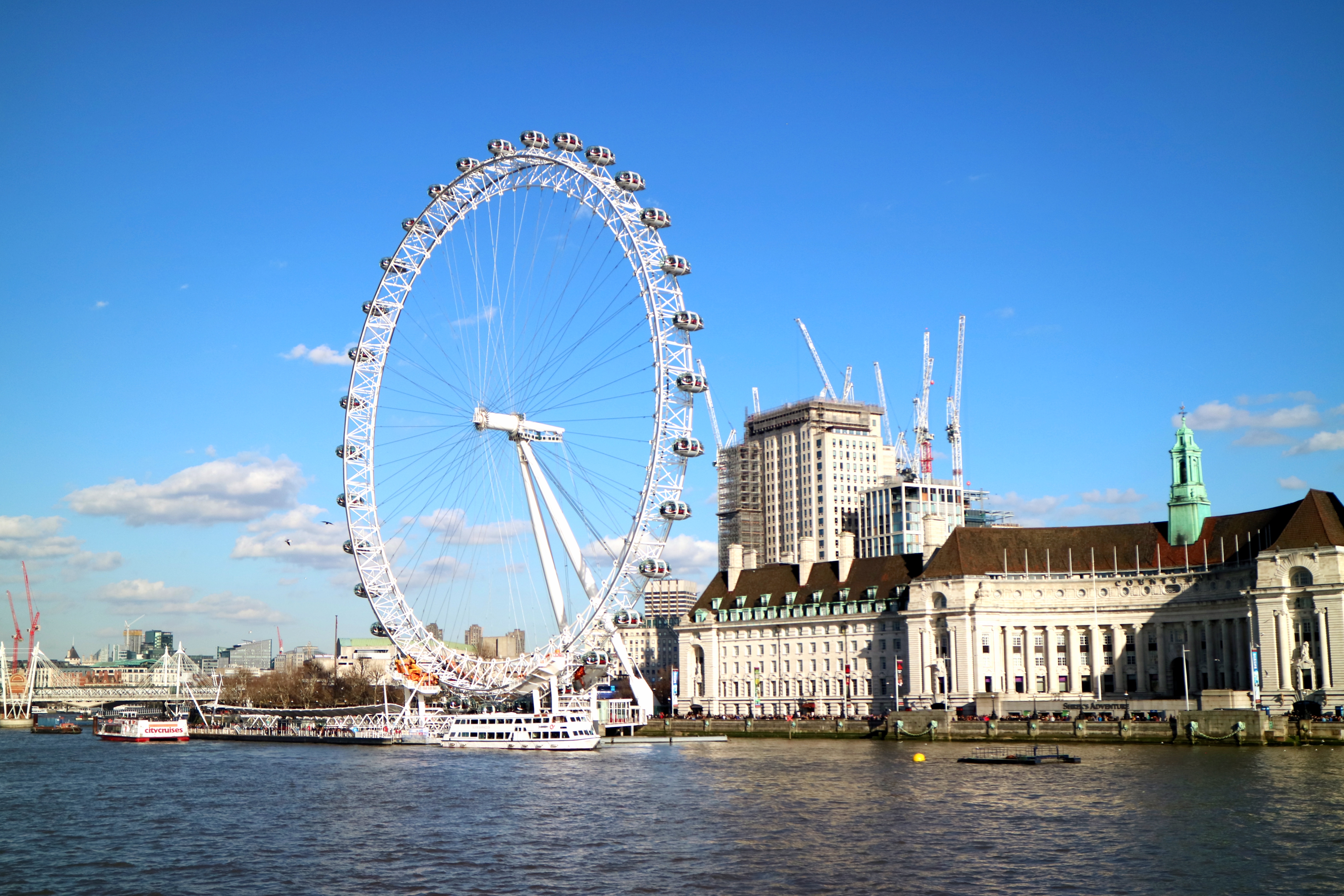 Our final stop food-related was at HipChips SoHo, in this way we have managed to walk around the main sights in a circle. As its name implies, this place is a chips place, whereby depending on the size of the chips you take you have different amounts of dips. We went for the biggest box of chips they had so we could have the maximum option of dips. But as you can see from the size, it is massive and we didn't even manage to eat half of it! The packaging of the chips is a closable box, which makes it easy to transport (especially if it is of a smaller size than ours!). Despite having our eye's bigger than our stomach the chips and dips were good and it served us as a good way to take a break from all the walking.
We then headed to our hotel where we stayed at the InterContinental O2 Hotel. The hotel was really beautiful and we had an amazing view of the River Thames from our room. We headed to the pool which was relaxing (and a bit cold for my liking) however the jacuzzi was much better temperature wise. We also headed to the Eighteen SkyBar, that is the hotel bar, which was quite busy at the time and expensive, which you would expect from a 5-star hotel bar.
View from our room 
The hotel lobby
That was a lovely short trip to London, which as usual didn't disappoint. I look forward to visiting the city again, as one can always find something new to do/see. Have you been to London recent or have any suggestions? If so, let us know in the comments below.
Until the next one! ?