Another year, another situation. Since I wrote my first post like this – Flying "Round The World" for 974,47 EUR – commercial aviation has changed a lot, as usual. Some might remember that the biggest bottlenecks for planning a one-direction world-trip are the pacific and the atlantic – both regions that traditionally had little competition and were mostly served by legacy airlines. However, recently Norwegian has expanded massively across the pond and others are joining in to get a piece of the cake. On the pacific on the other hand, flight prices have massively dropped with stiff competition brought onto the market by Chinese carriers.
It's now possible to create a itinerary of flights around the world – from Malta to Malta – for as low as 883,14 EUR!
In this post, as before, I will give some hints on how to plan such a trip and how I set up this example itinerary.
Overview
At first, I'd like to give you an overview of flights that I chose – including extra charges, times, carriers, etc. After, I will explain why I chose this routing and how you could optimize it with very little spending on top.
Let's look at the flights:
| | | | | | | | |
| --- | --- | --- | --- | --- | --- | --- | --- |
| Departure Airport  | Arrival Airport | Date | STD | STA | Price | Luggage | Airline |
| Malta (MLA) | London Heathrow (LHR) | 10/11/2018 | 07:55 | 10:25 | 38,81 EUR | +15,00 EUR | Air Malta (KM) |
| London Gatwick (LGW) | Boston (BOS) | 11/11/2018 | 16:00 | 18:30 | 171,70 EUR | +35,00 EUR | Norwegian Air (DY) |
| Boston (BOS) | San Francisco (SFO) | 14/11/2018 | 07:00 | 10:30 | 131,99 EUR | +20,00 EUR (25 USD) | Delta Airlines (DL) |
| San Francisco (SFO) | Chengdu (CTU) | 17/11/2018 | 12:00 | 23:55+1 | 205,99 EUR | included | China Eastern Airlines (MU) |
| Chengdu (CTU) | Hong-Kong (HKG) | 20/11/2018 | 07:35 | 09:55 | 93,08 EUR | included | Hong Kong Airlines (HX) |
| Hong-Kong (HKG) | Singapore (SIN) | 24/11/2018 | 10:55 | 15:00 | 41,00 EUR | +18 EUR | Scoot (TR) |
| Singapore (SIN) | Athens (ATH) | 27/11/2018 | 03:00 | 09:20 | 171,00 EUR | +38 EUR (62 SGD) | Scoot (TR) |
| Athens (ATH) | Malta (MLA) | 01/12/2018 | 16:20 | 17:10 | 29,57 EUR | +25 EUR | Ryanair (FR) |
All these total up to 883,14 EUR (flights only) plus an additional 151,00 EUR (luggage fees) in case you need a luggage (total then 1034,14 EUR).
Optimizations
You will have stops in London, Boston, San Francisco, Chendu, Hong Kong, Singapore and Athens. Quite a trip already, however, some travellers would probably like the chance to add further stops. Usually that can be done quite easily – for example you could add a stop to New York. A flight from Boston to New York on most dates of November will cost you roughly 55,00-60,00 EUR. A flight from New York to San Francisco is just about 90,00-100,00 EUR on most dates in November. Combined – it will increase cost by maybe 15-25 EUR – which is a great deal (in my opinion). It works similar for other places, such as Chicago.
China, Chengdu included, has a high-speed rail network. You can go all the way to Hong Kong by using the train making multiple stops – such as Chongqing, Wuhan and Guangzhou – on the way. There's lots to explore along these routes and if you have time, it'll be a good way to explore mainland China in depth. Cost for these train tickets, if booked well in advance (2nd class) will come at roughly the same price as the flight ticket from Chengdu to Hong-Kong – thus not increasing the overall costs. Great!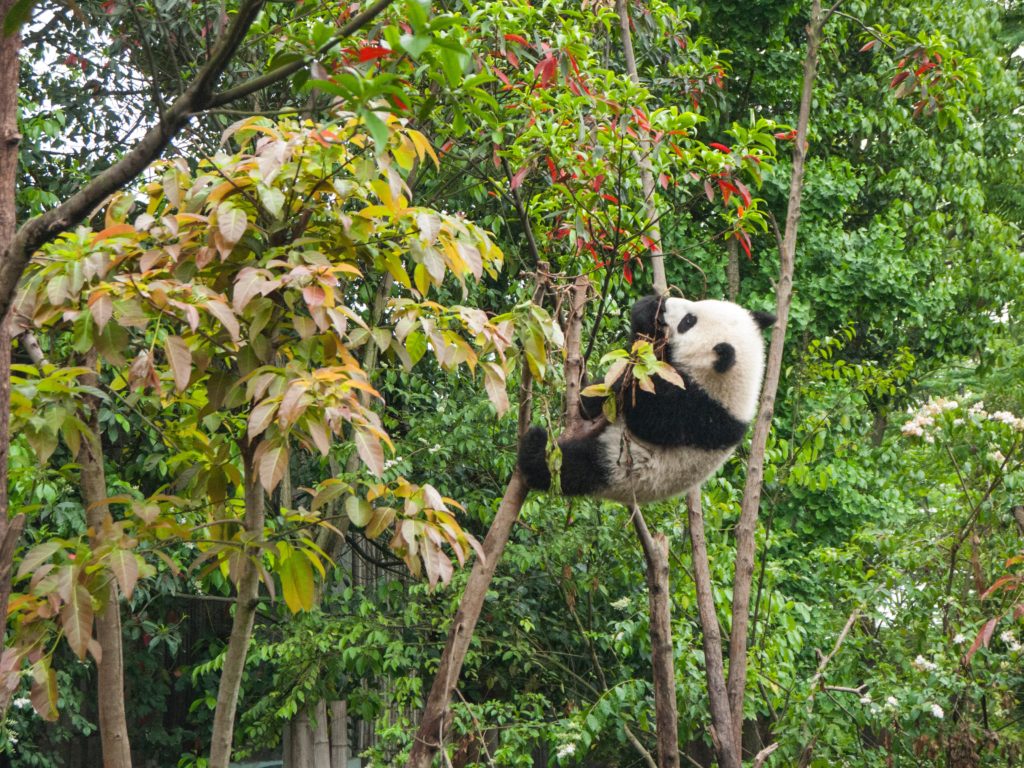 Chengdu has a Panda Research & Breeding Centre. ?
Singapore is very well (and cheaply) connected to other countries. Should you have enough time, you can do short trips to Malaysia, Indonesia, Thailand and Vietnam for as low as 60-80 EUR (return trip).
There's another possibility to go home via India, Dubai and Turkey. As these routes have high competition prices will usually be fine.
All dates that I chose are just for creating this sample. Often same prices are available the days before and after. The higher your flexibility with dates, the higher your savings.
Routing Tips
When planning a similar trip yourself, keep a few things in mind and you'll be able to create a similar itinerary (or even better):
Try to avoid going to remote places or smaller airports. Usually the larger airports have higher competition, more flights and better pricing. I like to start off a plan by either checking routings through London (when going West) or Istanbul (when going East).
When trying to cross the atlantic on a low-cost carrier: try London Gatwick (major airport for Norwegian Longhaul) or Düsseldorf (major airport for Eurowings from summer 2018).
Routing through the USA is relatively easy. Just make sure you use Skyscanner, Kayak and alike to find the cheapest options to go from East coast to West coast (I wouldn't bother with any other direction). The bay area (San Francisco and neighbouring cities) as well as Los Angeles (sometimes San Diego) are currently the best options to find cheap flights to Asia (try China).
Use trains, bus and cars to venture out to other places. Sometimes it's cheaper too (for example when taking a train from Singapore to Kuala Lumpur vs. flying there or taking a bus from Boston to New York – which goes as low as 10$ vs 60$ for a flight).
Avoid peak times like the pest. November till February (except for Christmas/NYE) is traditionally a low-season for most airlines in Europe and the US and will reward you with low fares.
There aren't a lot of cheap possibilities to go home from Asia. Scoot flies from Singapore to Athens (twice weekly) – other than that the best chance to find a cheap combination of flights is to look for flights to Dubai (or any other hub in the Middle East). Sometimes it's cheaper to book two separate flights – first to India – then to the Middle East. As both are very well connected with low-cost carriers. Once planned till Dubai (or somewhere close) – you can try to look for flights via Turkey back home (check out Pegasus airlines, they connect lots of the Middle East with Istanbul cheaply). Or you check for cheap flights to European destinations (check flyDubai for example) – from where you can connect back home to Malta.
When planning – always write down all options. Sometimes, from some airports, I check multiple options – for example in the UK – I checked options to fly to the USA via Manchester or Edinburgh. Should something not work out, you can always go a step back.
One last one: don't be too picky. Your best chance to find good and cheap connections around the world is to be flexible, both with time and destinations.
Final Word
I think this is a great idea for individual travellers, as well as couples who wish to go on a trip together (also a great idea for a honeymoon). Yes, it's still not cheap. However, a comparably more flexible RTW ticket will also come with massively higher costs. As for my experience, most longhaul flights from Malta fall into a range of 400-600 EUR return – for twice the money you'll be able to cover many more destinations.
I'm interested in your feedback, your ideas, questions or any kind of remarks 🙂  Please feel free to leave them in the comment section – and I will answer to them as soon as possible!
Attached to this post you will find all images of flight bookings that I captured during the planning process. (Click to open enlarged)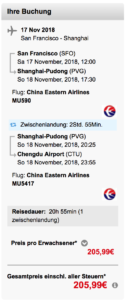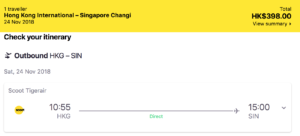 xxxxxxxxxxxxxxxxxxxxxxxxxxxxxxxxxxxxxxxxxxxxxxxxxxxxxxxxxxxxxxxxxxxxxxxxxxxxxxxxxxxxxxxxxxxxxxxxxxxxxxxxxxxxxxxxxxxxxxxxxxxxxxxxxxxxxxxxxxxxxxxxxxxxxxxxxxxxxxxxxxxxxxxxxxxxxxxxxxxxxxxxxxxxxxxxxxxxxxxxxxxxxxxxxxxxxxxxxxxxxxxxxxxxxxxxxxxxxxxxxxxxxxxxxxxxxxxxxxxxxxxxxxxxxxxxxxxxxxxxxxxxxxxxxxxxxxxxxxxxxxxxxxxxxxxxxxxxxxxxxxxxxxxxxxxxxxxxxxxxxxxxxxxxxxxxxxxxxxxxxxxxxxxxxxxxxxxxxxxxxxxxxxxxxxxxxxxxxxxxxxxxxxxxxxxxxxxxxxxxxxxxxxxxxxxxxxxxxxxxxxxxxxxxxxxxxxxxxxxxxxxxxxxxxxxxxxx