Cheese fest Edinburgh
When I found out that a touring cheese fest exists in the UK I was delighted. When I found out that Cheese fest UK was coming to Edinburgh in November it was a no-brainer that we HAD to get tickets. So when the tickets were out, we purchased our early bird tickets quite early. Our tickets cost £4 each (but prices vary depending on the time of the event when you purchase it etc.). I honestly didn't know what to expect from this event but was soooo looking forward to it.
The event and the food definitely didn't disappoint. There were stands where you could buy blocks of cheese but we were more interested in trying the foods. There were so many things we wanted to try but it was not possible because we were so stuffed that it was physically impossible to keep eating. ?  It was not only savory food as there was some sweet stuff like pancakes and cheesecakes. Most of the vendors (if not all) had the option that you could go for a 'taster' portion which would be half the portion for half the price.
Without further ado here are some pictures from the event and some of the foods that we tried (I am so gutted that we didn't try the waffle mac and cheese ?) but the things that we tried were really yummy.?It was a perfect Saturday evening, with good food & music. I would certainly recommend you attend this event if you happen to be near one.
Parmesan Wheel Alfredo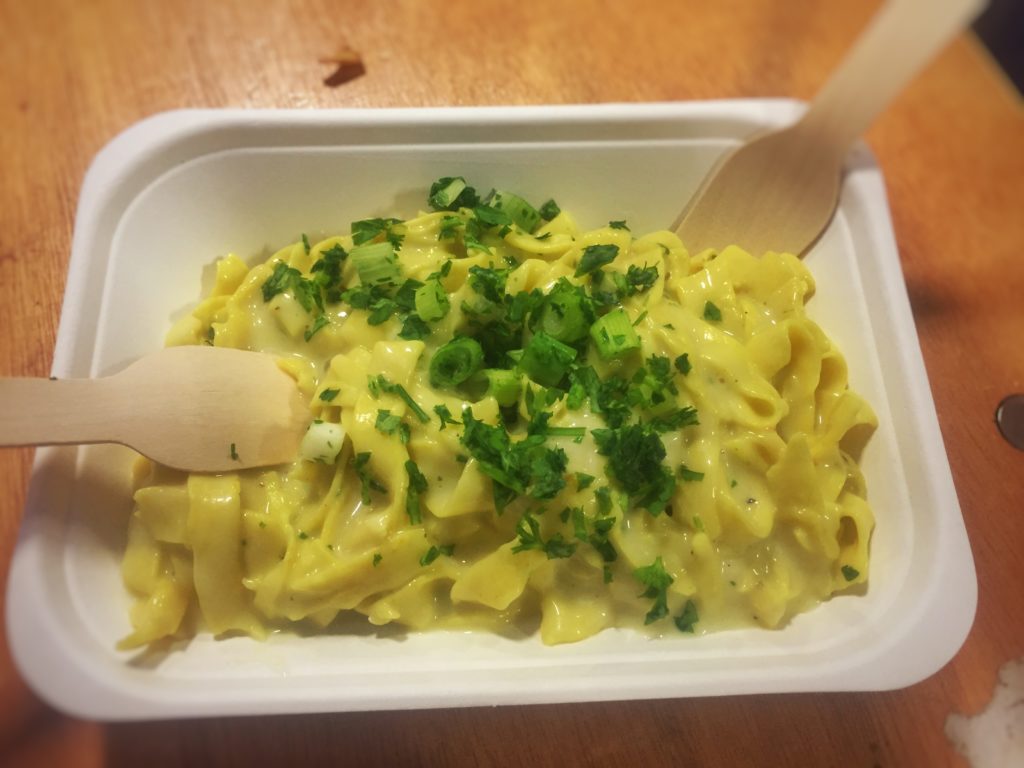 The full portion of pasta from the Parmesan Wheel Alfredo, at £8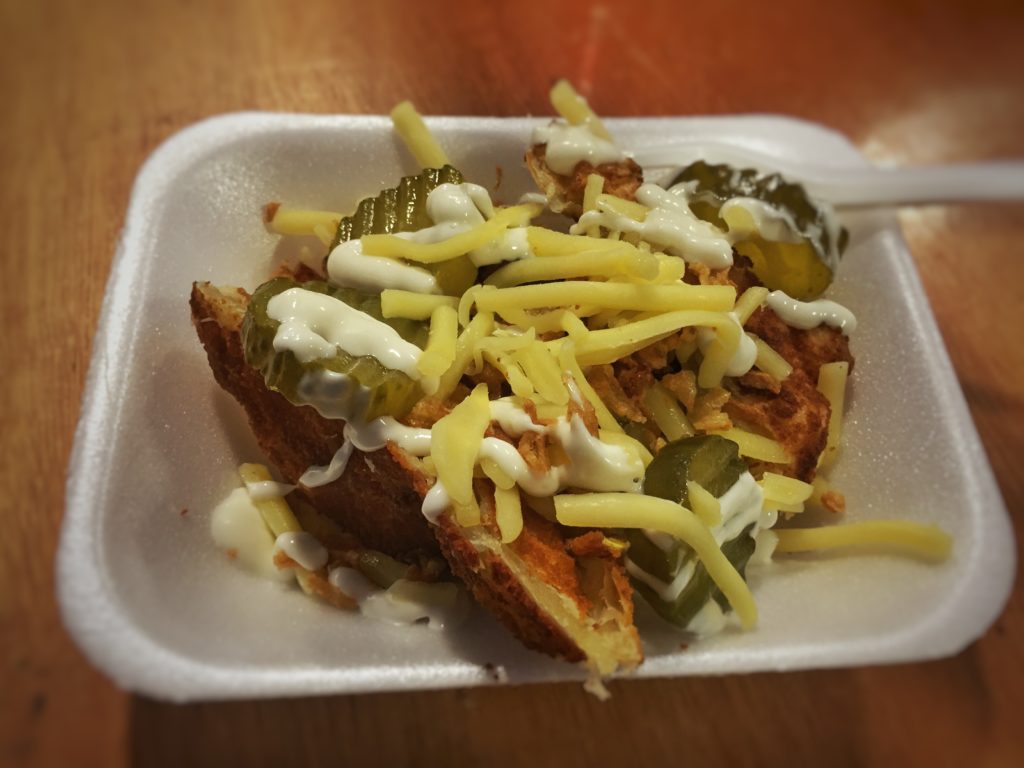 Cheese Bites for £4  
Halloumi fries for £5