1. Giorgio's Cafeteria, Sliema
Enjoying a prime location at Tigne Seafront, Giorgio's Cafeteria is one of my favourites before spending the day shopping. Depending on the weather and your preferences you can sit either inside or outside and enjoy a cup of tea.
2. Manouche Craft Bakery and Bistro, St.Julian's
Having a very vast breakfast menu, I would certainly return to try other breakfast options. Parking here is fairly easy as they are connected to a parking house (and they also offer an hour of free parking!). The food and service were also very good. The choice of bakery foods is to die for!
Sitting in their wonderful gardens this one is a must for a special occasion. Personally, I find this one to be on the expensive side (paying €20 for an English breakfast), but definetly worth it to treat a loved one.
A small cafe situated in the North of Malta, before heading to the beautiful Għadira Bay. You should be on the lookout for this one as it is easy to be missed (especially if you are driving by). The service was very good and the staff was friendly. Also, the food is absolutely delicious.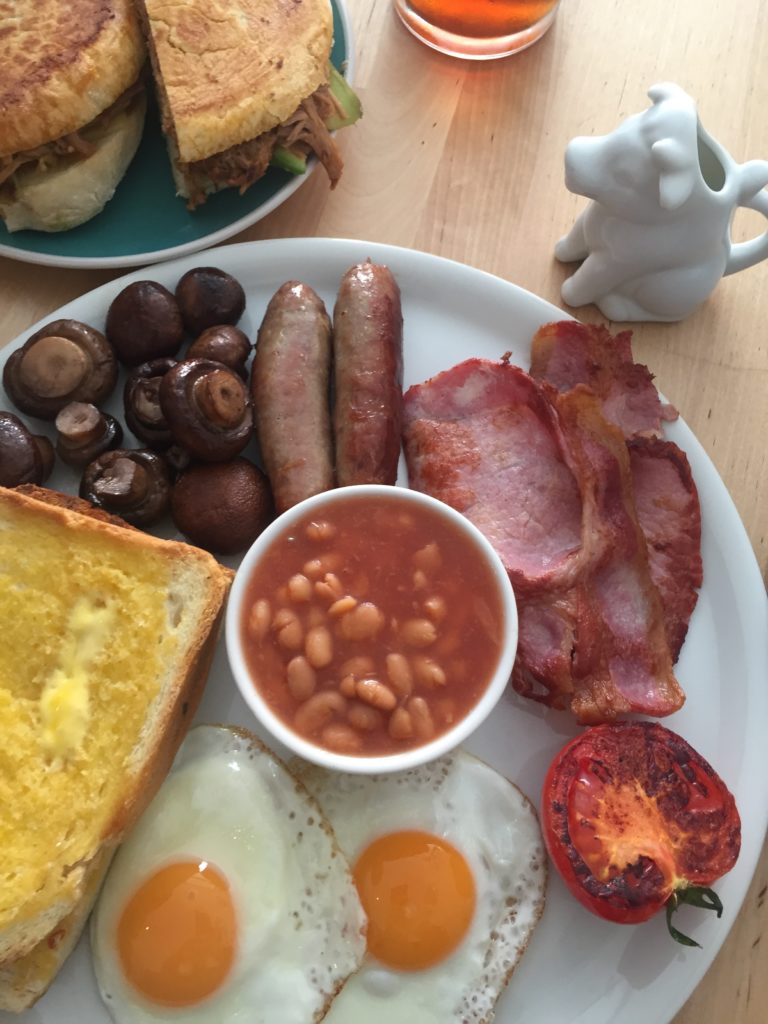 5. Victoria Restaurant, Bugibba
Simple relaxed breakfast which you can enjoy in the sun at Bugibba's Square.