On our recent trip to Berlin we decided to embrace the nice weather and explore the city by bike. It was easier than we thought and it was quite convenient, too. It just all happens at your finger-tips (literally) because all you need to do is download an app on your phone, unlock the bike – and off you go. There's a variety of apps (and pricing models) available. We decided to use 'Donkey Republic' due to its conveniently located stations. With prices ranging from 1,50 € for half an hour to 12,00 € for a day, this is certainly a reasonably priced option to get around the city.
This being our second time in Berlin, we didn't go to all the 'main' attractions, as we have already visited the likes of the Brandenburger Gate.
We started off our trip at the Ostbahnhof station, headed to the famous Berghain (a day and night nightclub; just to take a look) and took the main roads straight to Alexanderplatz.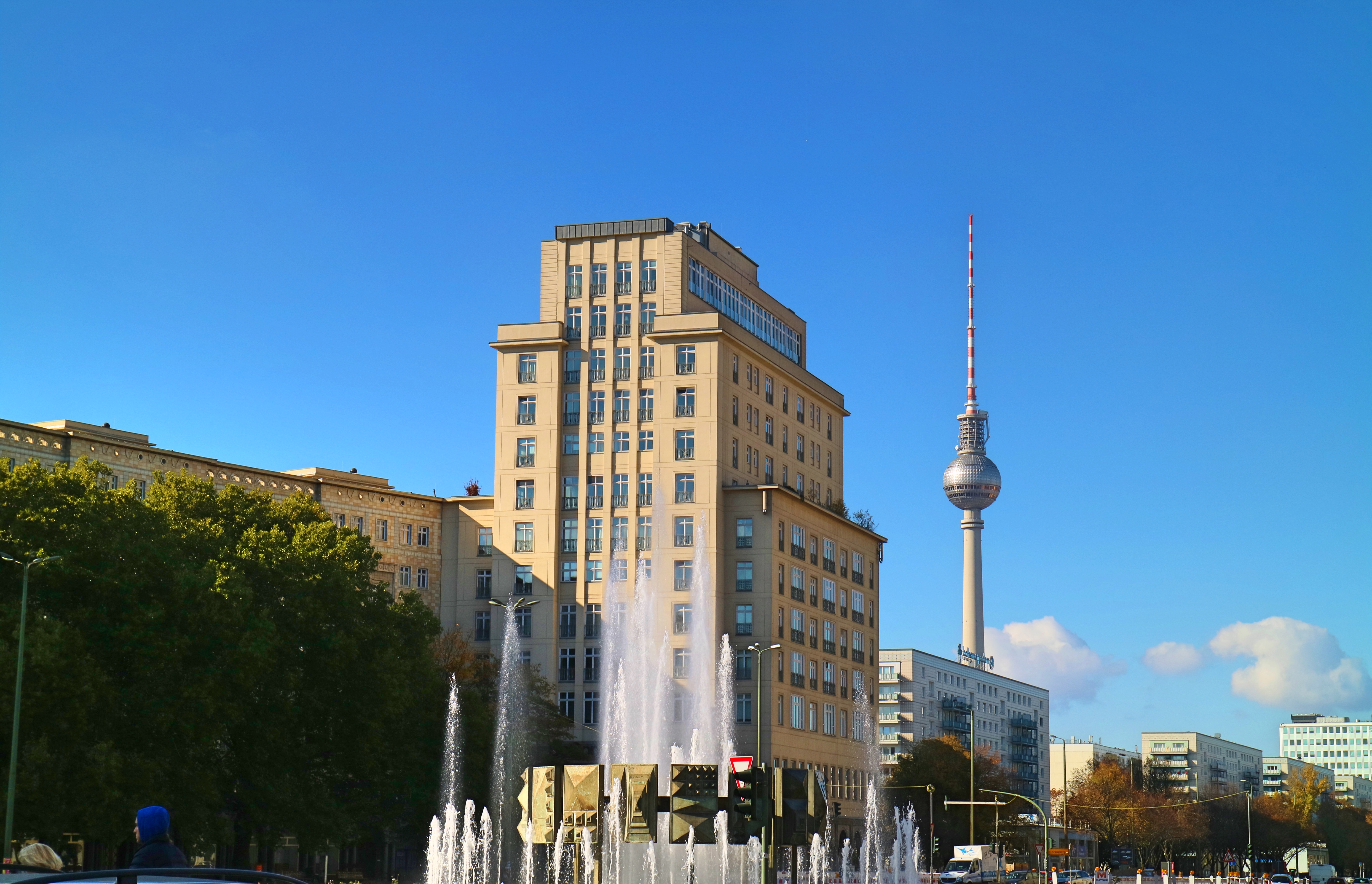 Strausberger Platz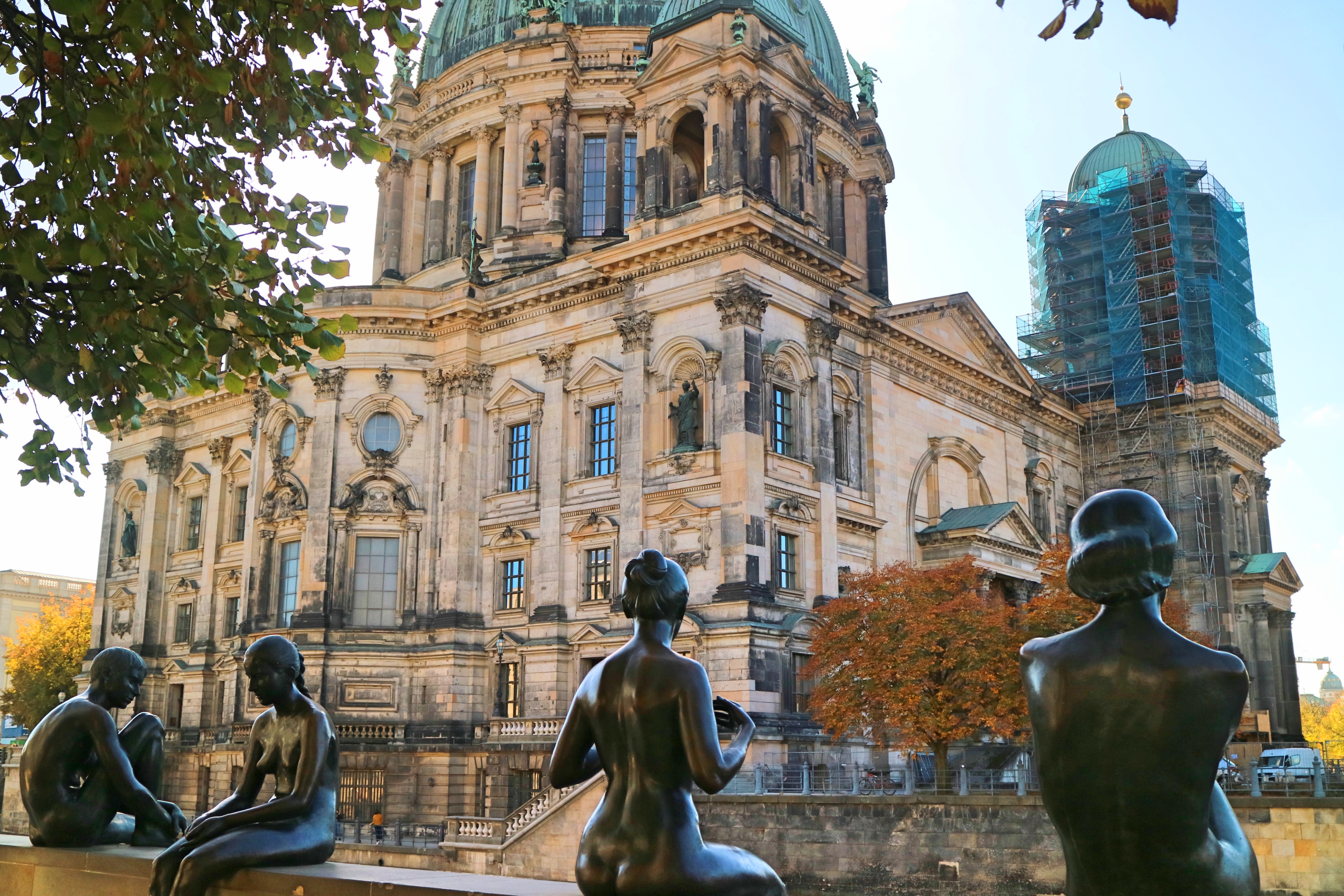 Drei Mädchen und ein Knabe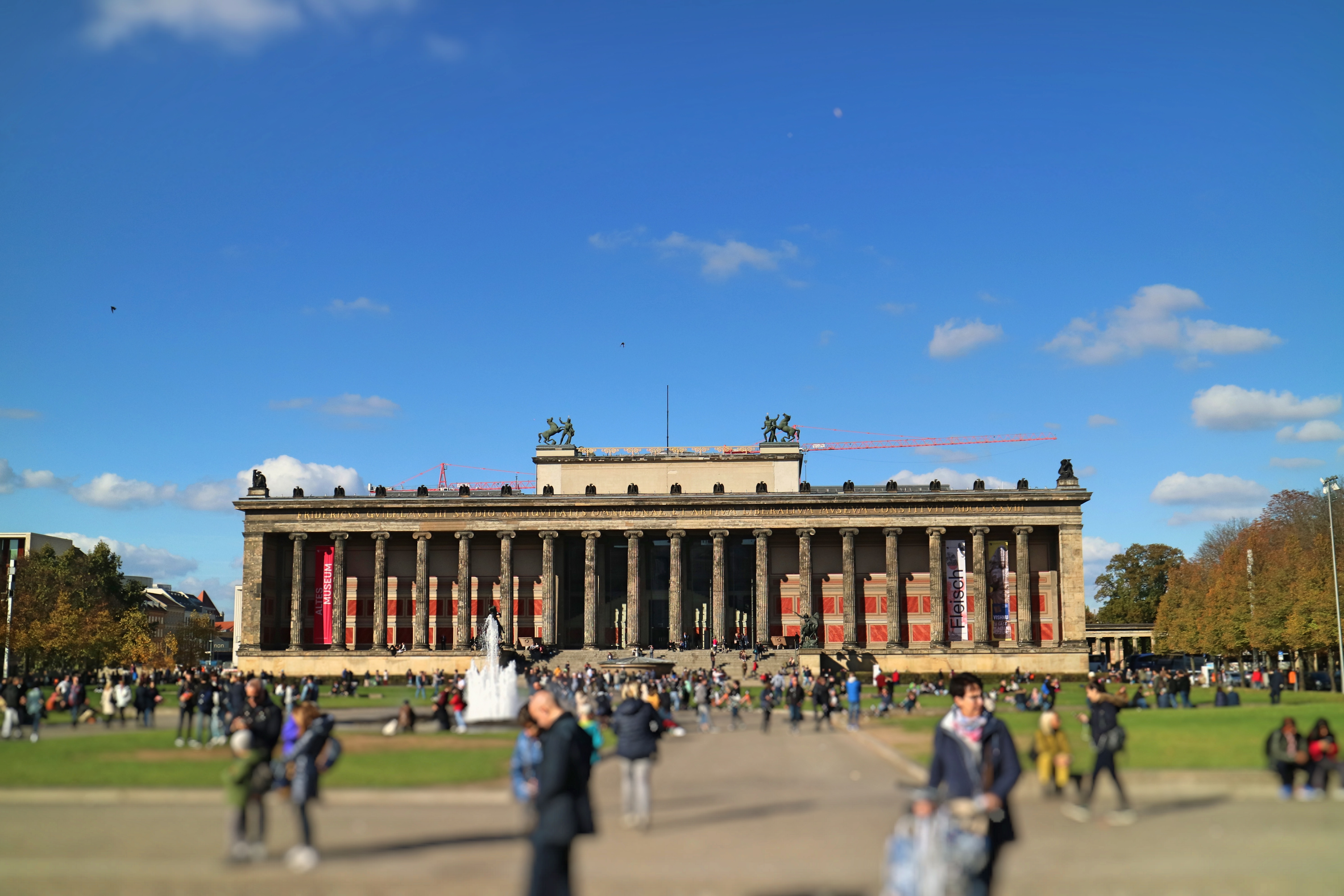 Altes Museum
We cycled down Alexanderplatz and continued to the Berlin Cathedral where there is also the statues of Drei Mädchen und ein Knabe (three girls and a boy). The area was quite busy giving it was a Sunday. It is perfect to sit down and eat or just have a drink. Next stop was Checkpoint Charlie and the Topography of Terror (both located about the same corner), which again was very busy with tourist trying to take a picture.
We finished our little bike trip having a sandwich and home-made apple strudel with vanilla sauce at Café Einstein Stammhaus.