One city that I wanted to visit for a long time was Lisbon. Having been there, I can say that I definitely want to go again! In all, we went to Portugal for a whole week but we divided the trip between Lisbon, Porto & Sao Miguel.  We travelled in March and the weather was glorious – sunny and very warm. I have compiled a list of places that are well worth a visit if you are planning a trip to Lisbon.  
Miradouro de Sao Pedro de Alcantara 
One definite stop has to be this one which provides panoramic views of Lisbon. Miradouro means viewpoint in Portuguese and there are varies ones around the city. So make sure to visit at least one 😉  
Quiosque Ribeira das Naus
A stop at this kiosk was a bliss. It has amazing sea views and we spent a good hour relaxing with some sangria. 
Pasteis de Belem
One traditional Portuguese pastry is the Pastel de nata. These can be found practically everywhere around Lisbon, however, Pasteis de Belem claims to have one of the best ones around. I can confirm that they were really delicious! We had some other food by the side too which was also very good. The cafe has a take-out service which was quite busy. The sit-down area is massive, so despite being busy, it is very possible that you would find a table. An interesting aspect is that they have an area where you can see them working on the pastel de nata. 
Jerónimos Monastery
A short walk from Pasteis de Belem is Jerónimos Monastery. The architecture alone is worth walking by this former monastery. The monastery faces a huge garden, where you can sit and just take in the views.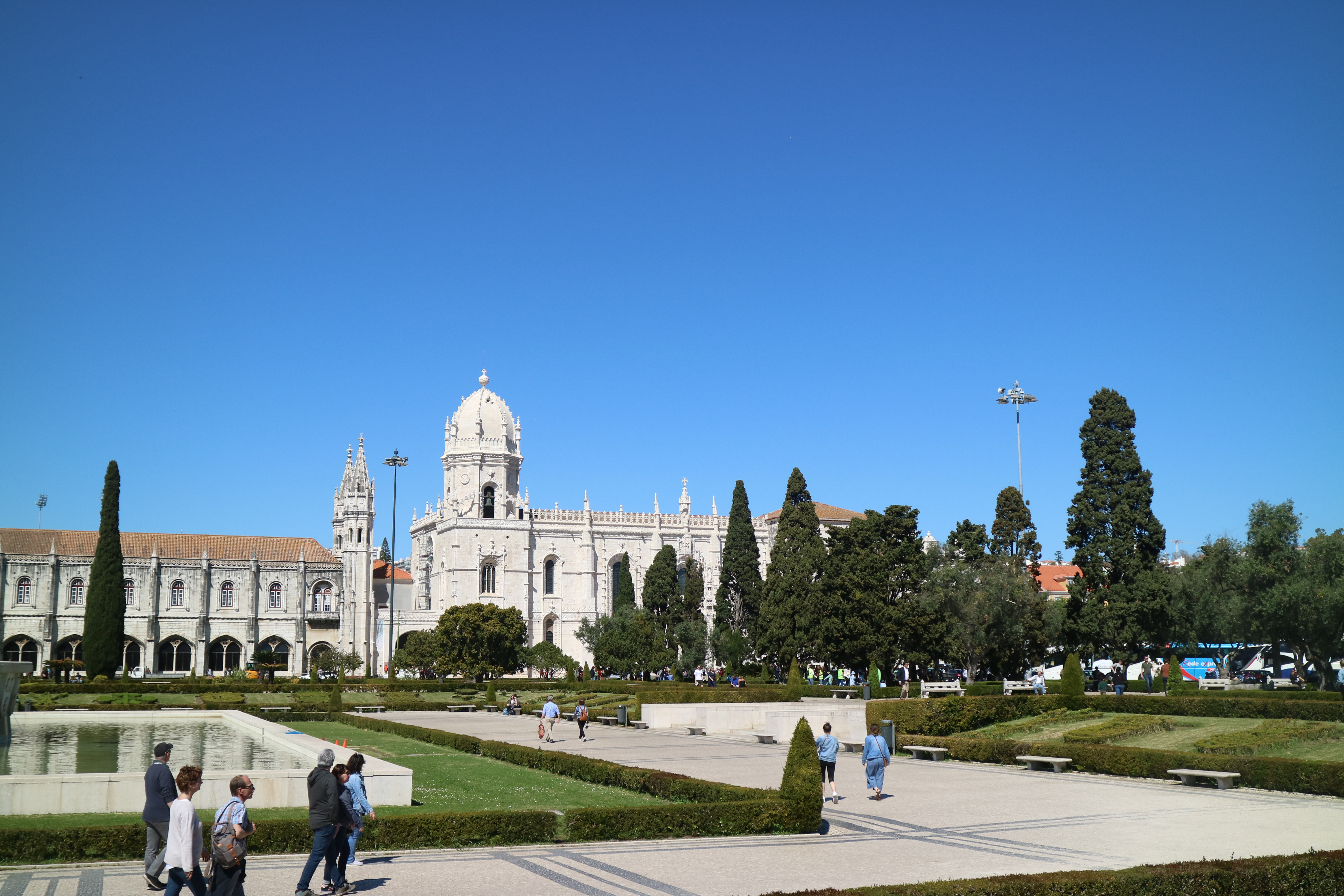 Hidden away in the streets of central Lisbon, is this quirky cafe. You practically can find any available cereal around in this cafe. You can either create your own bowl of cereal or select one from their menu. We picked our bowls from their menu and we went for the Heaven is made of Chocolate and the My friends call me Caramel.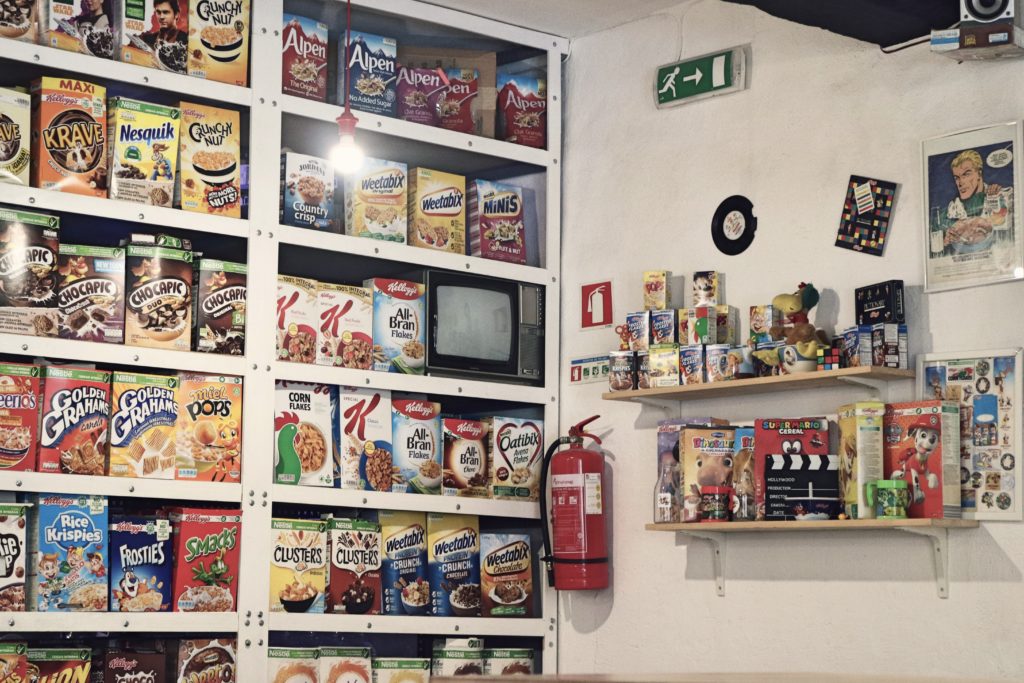 Padrão dos Descobrimento
This monument is situated on the North bank of Tagus River. When visiting the monument you can also get really amazing views of the River itself. 
Tower of Belem
A short walk from Padrão dos Descobrimentos, is Belem Tower. Dating back to the 16th century, this fortification was built to strengthen the defence system of Lisbon. It was listed as one of the seven wonders of Portugal in 2007. 
Trams
If you plan on commuting by tram prepare to be squeezed in! Every time we saw a tram going by it was packed with tourists – we ended up not hopping on one and just walking instead. In any case, they provide some good photo opportunities. 
Praça do Comércio
A big open square hosting a lot of restaurants where you can have lunch or dinner. On one side is also what is claimed to be The Sexist WC on Earth. I don't know what can be sexy about a WC but this one was just a normal facility with different coloured toilet paper! 
Time-out Market
If you are a foodie, this one is for you. It is a big food market with mostly sea-food. 
Day trip to Cascais
Cascais is a town west of Lisbon, it approximately 40mins away by car from the capital (or an hour by public transport). We went there with my good Portuguese friend for dinner, where we had some good pasta and pizza. The town itself looks very cute and summery. Since when we went here, it was late evening we walked around the coast and it was so peaceful and beautiful. I highly recommend going to Cascais for a dip and wander around. 
We managed to fit the above in three days, but I can see myself going back to Lisbon to re-visit most of the above and explore some more!