Situated in the Fountainbridge area, a short walk away from the city centre. Usually very busy, especially if you go on the weekend (we had to wait around 20 minutes for a table) but oh it is so worth it. We tried the French toast (with bacon and maple syrup) and the American Style Pancakes – which were both delicious.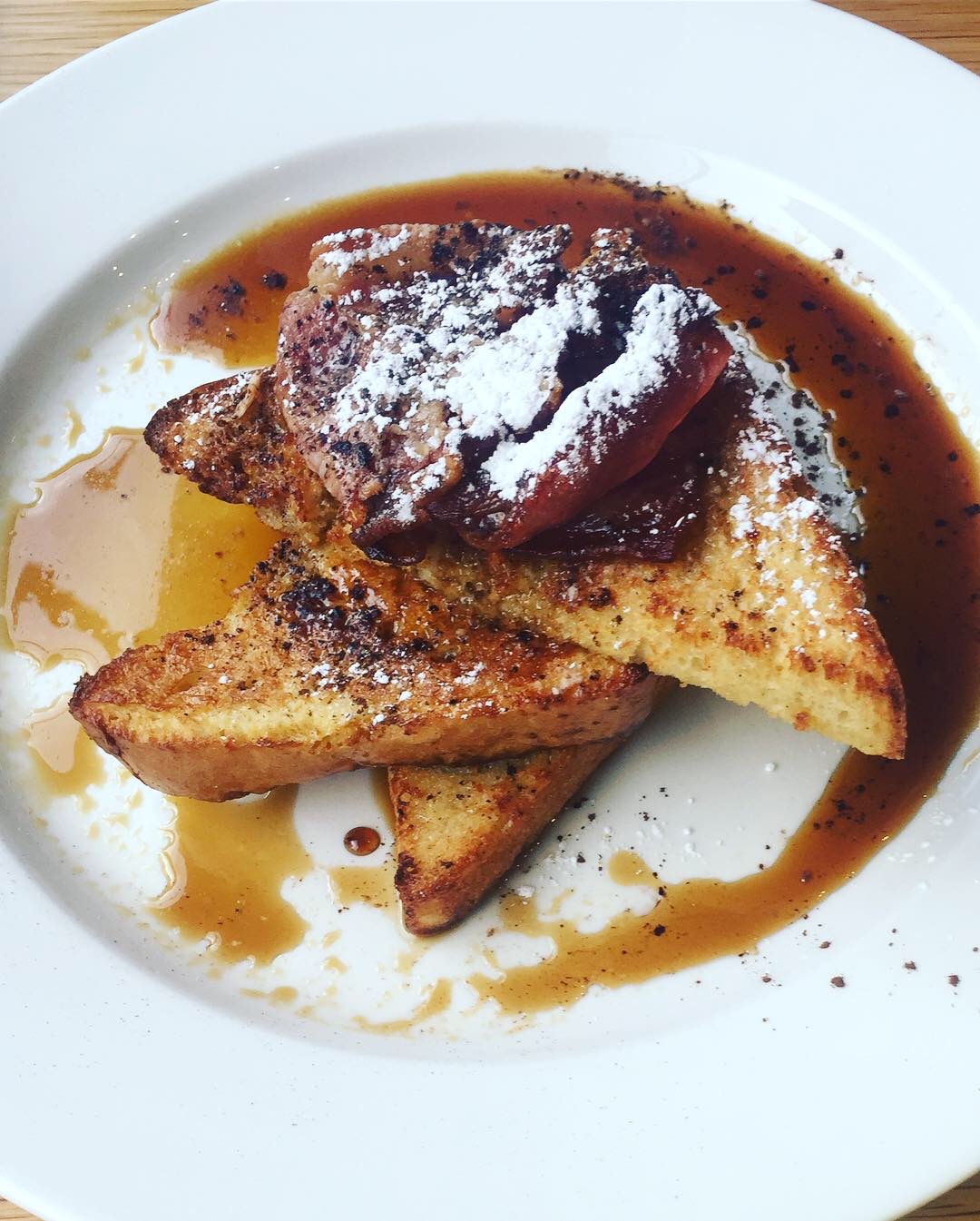 This one has three cafes around Edinburgh (we've been twice and we have always been to the same one!). They take table bookings which I recommend (it's super easy to book online). Both times we had their special Beforenoon Tea, which is served only on Saturday and Sunday. It includes flavoured cheese and chive scones (to die for!), a piece of waffle, a little muffin and cinnamon swirl, a yogurt and bacon butties (which they have a vegetarian option and are served with eggs instead of bacon). This is a definitely a personal favourite.
Certainly, a winner for its beautiful decor. It is part of the Scotman Hotel right in the heart of the city. We tried the Sourdough Toast (with mushrooms, poached eggs, and truffle oil). I had the impression that the prices would be rather expensive, however, this was not the case. We went during the week and it was not busy. Given its posh-y feel (and the fact that it is part of a four-star hotel) the service can definitely be improved, other than that definitely worth a visit.
4. Di Giorgio
We came across this one by chance and we were not disappointed to have given it a try. It is in a really good position to visit the Royal Botanic Gardens after a scrumptious breakfast. Service was very good and the staff was friendly. We tried the potato scone (toast with potatoes, eggs and mushrooms) and the asparagus (bacon with poached eggs on bread topped with hollandaise sauce).
5. The Corner Cafe
A bit off the path from the centre. But a perfect stop when doing the Water of Leith walk. We had a simple toast from here, but they had other appealing foods on the menu. The staff was so lovely and smiley, we would really like to visit this one again.